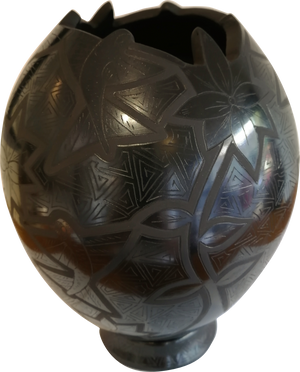 OCTAVIO SILVEIRA JR
Sale price Price $420.00 Regular price
Piece carved and painted. The piece is covered with graphite to get the shinny methalic look and fired using the oxigen reduction method.
PLEASE CONTACT US FOR AVAILABILITY OF THIS PRODUCT
PRICE IN USD
Height 7.5"
Circumference 18"
About the artist:
He learned from his very important and talented parents, Octavio Silveira and Mirna Hernandez, although he has been following his own path forming intricate designs with birds and geometrical designs.