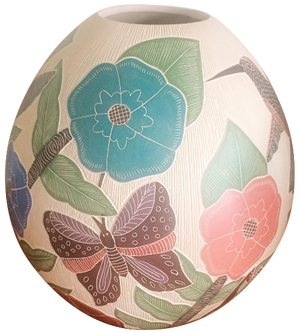 IVETH FLORES
Sale price Price $450.00 Regular price
White pot carved and painted with very pleasing colors and nature motifs.
PLEASE CONTACT US FOR AVAILABILITY OF THIS PRODUCT
PRICE IN USD
Height 7.5"
Circumference 20"
About the artist:
This young artist recently started to pottery making and she learned from her mother Blanca Arras. Her works are cheerful nature's designs.