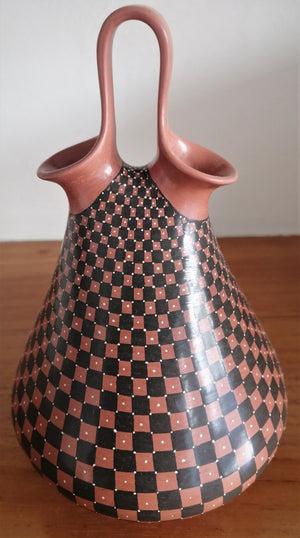 GUADALUPE LEDEZMA
Sale price Price $420.00 Regular price
Even though the piece is round he paints perfect squares on a shiny surface of terracotta color clay.
Height 8"
Circumference 14.5"
Please check for availability via email at orocarolina2@gmail.com
About the artist;
He and his wife Karla make a successful team on forming, painting, and firing their delicate and perfectly symmetric pieces.  He learned to do pottery with his parents Olga Quezada and Humberto Ledezma and has participated in many of the annual contests of Mata Ortiz.