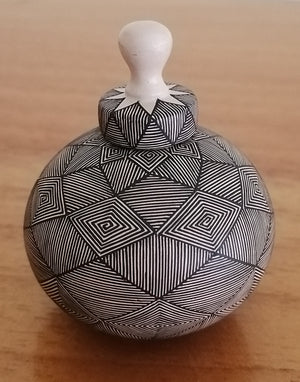 CRUZ RENTERIA
Sale price Price $580.00 Regular price
Height 2"
Circumference 5.5"
Miniature painted with extremely thin lines in a perfect array.
Please check for availability at orocarolina2@gmail.com
About the artist:
There is no one else in Mata Ortiz doing and painting the extraordinary miniatures that he forms. He paints tinny geometrical compositions done with extra thin lines. Perfection is the adjective for his works.