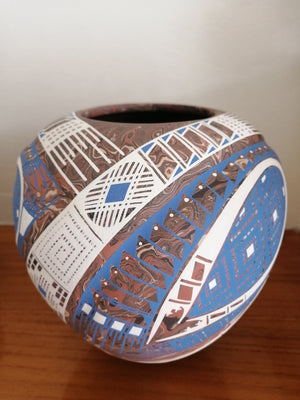 ANTONIO SANDOVAL
Sale price Price $550.00 Regular price
Height 7"
Circumference 21.5"
The elegant design is painted onto the piece formed with three different colors of clay.
For more information please contact us at orocarolina2@gmail.com
About the artist:
A very talented artist who has been doing pottery for the last 20 years. He self-taught himself and followed his style on tall elegant pieces.