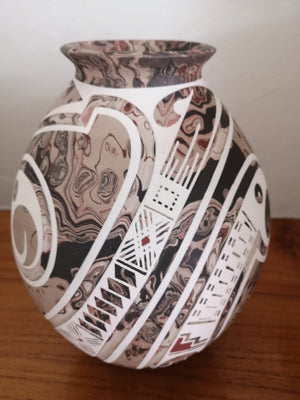 LAZARO OZUNA
Sale price Price $550.00 Regular price
Height 9"
Circumference 22"
For more information please contact us at orocarolina2@gmail.com
The ceramist mixes various colors of clay and then paints whimsical designs with white clay.
About the artist:
A very talented artist who has been doing pottery for the last 20 years. He self-taught himself and followed his style on tall elegant pieces.