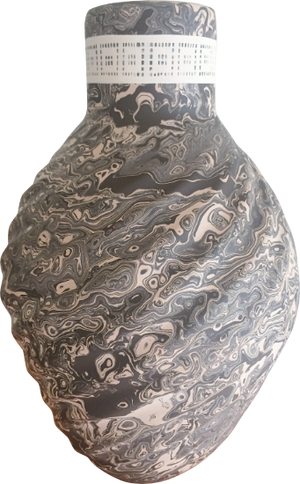 ANTONIO SANDOVAL
Sale price Price $1,200.00 Regular price
Elegant tall shape done with two different colors of clay mixed to give a marblized surface.
PLEASE CONTACT US FOR AVAILABILITY OF THIS PRODUCT
PRICE IN USD
Height 13.5"
Circumference 27"
About the artist: 

Very talented artist who has been doing pottery for the last 20 years. He selftaught himself and followed his style on tall elegant pieces.